SERVING NORTH DENVER RESIDENTS SINCE 1997
Painting Contractor in Commerce City
Looking for a reliable and experienced house painter in Commerce City, Colorado? Look no further than Accent Painting. With over 25 years of experience, we are experts in exterior and interior painting. We offer a wide range of services, including:
Schedule Your Estimate
Our team of experienced painters will take the time to get the job done right. We are fully insured and licensed, so you can ensure your project is in good hands.
Best Times to Paint Your Home
The best time of year to paint a home exterior in Colorado is between late April and early October. During this time, the weather is mild and reliable, with temperatures typically above 40 degrees Fahrenheit. Painting professionals recommend avoiding painting during high wind and storm seasons, such as the winter months.
Consider these factors when scheduling your home painting service in Commerce City:
Temperature: Exterior – The ideal temperature range for exterior painting is between 50 and 70 degrees Fahrenheit. When the temperature is too low, the paint will dry slowly and may not adhere properly. The paint may dry too quickly and form bubbles when the temperature is too high. Interior – Between 65 and 75 degrees Fahrenheit is the best temperature range for interior painting. Like exterior painting, this ensures the paint cures properly and provides the best protection and finish.
Humidity: The humidity level should be relatively low when painting the exterior of your home. Colorado's dry climate is ideal for helping paint dry but that can also cause issues if the humidity is too low. High humidity on the other hand can cause the paint to dry unevenly and may lead to peeling. The ideal humidity is between 40% – 70%.
Rainfall: Avoid painting during periods of heavy rainfall for exterior painting. Rain can wash away the paint and make it difficult to get a good finish. Colorado's monsoon season typically starts in late July or early August. It's best to watch the weather forecast on the day you plan to have your house painted.
Wind: Colorado is notorious for some pretty windy days. Microbursts (a localized downdraft) can quickly wreak havoc on fresh exterior paint. While you can't effectively predict wind gusts, it's best to avoid painting when windy days are in the forecast.
Sun exposure: The sun can cause the paint to fade and crack over time. Colorado's 300+ days of sunshine each year and high UV index can destroy even the best paints.If your home is in a sunny area, you may want to choose a paint that is specifically designed for sun exposure.
If you are not sure when the best time to paint your home's exterior is, it is always best to consult with a professional painter. They can help you choose the right time of year and the right paint for your home's specific needs.
Here are some additional tips for painting your home's exterior in Colorado: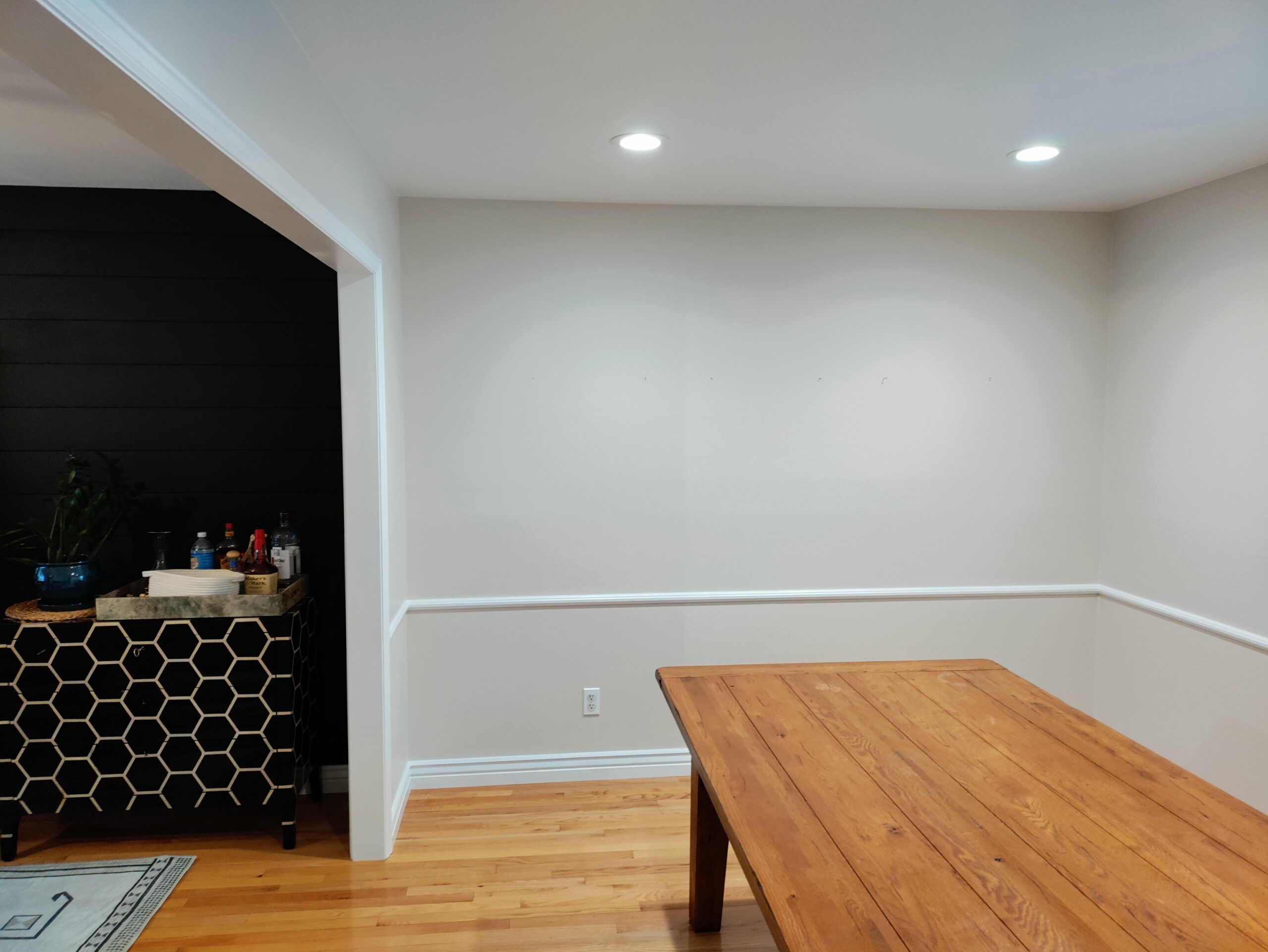 Interior Painting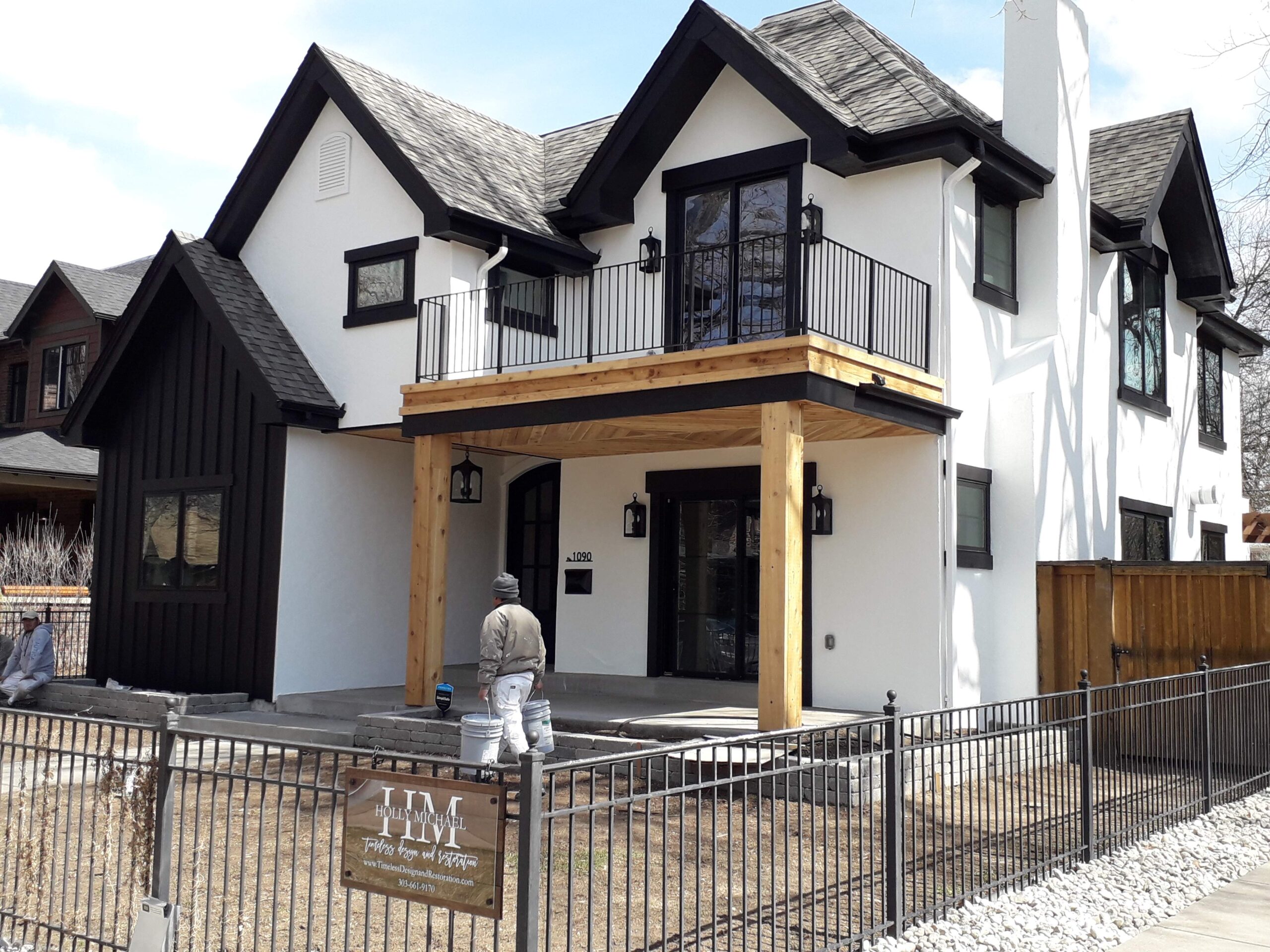 Exterior Painting
Your Commerce City Painting Company
We have the unique ability to provide personalized service and skilled craftsmanship at a competitive value that national chains cannot offer. The people you speak with from the first consultation are the same who help see your project through to your 100% satisfaction.
Family-Owned & Operated
A+ BBB Rated Business
Fully Licensed & Insured
Responsive & Quick Scheduling
100% Satisfaction Guarantee
Low Monthly Payment Financing
We Offer Financing
Did you know you can finance your Accent Painting project?
We've partnered with Hearth Financing to offer a more affordable monthly payment option. Just start a quick financing form to find out the loan options fit for you. Seeing options won't affect your credit score!
Customer Reviews
Cathy G.
"The Accent Painting crew was great! They showed up on time, worked the whole time they were at our house, finished the painting impeccably, and put our furniture back perfectly! They even swept the kitchen floor before they left!"
David S.
"Jake and his guys did a fantastic and efficient job on my house; there was so much scrapping and repairs which they did perfectly. The paint job was right on the money and my house looks amazing, can barely recognize it!"
Sherri R.
"We received the same high-quality service this time as we did years ago. The crew did excellent work. They pay attention to the details and touched up anything we pointed out before leaving for the day. Excellent company and staff!"
Commerce City's Best Home Painter
Get started with a free estimate for your interior or exterior project today.