SERVING COLORADO COMMUNITIES FOR 25+ YEARS
Colorado-Owned & Operated
Homeowners in Greenwood Village, Colorado demand the highest quality and attention to detail that Accent Painting is known for. We've helped thousands of discerning homeowners across Arapahoe County transform their space into something they can be proud of. Accent Painting specializes interior and exterior residential and commercial properties, entryways, garages, high ceilings, and everything in between. See why we're Denver's #1 Painter.
Schedule a Free Estimate
Get started in 10 minutes today for your Greenwood Village property
Benefits of Painting
A fresh coat of paint for your Greenwood Village home offers several benefits, including:
Interior Painting
Refreshed appearance: Make your home feel fresh, updated, and brighter
Increased home value: Increase your home's value, making it more attractive to potential buyers.
Improved indoor air quality: Old paint can chip or crack, releasing harmful particles into the air.
Increased durability: Paint protects walls and surfaces from scratches, stains, and other damage.
Cost-effective: An alternative update that is more cost-effective than expensive remodeling projects.
Limited downtime: Professional painting is often done in a few days or less.
Exterior Painting
Improved appearance: Increase its curb appeal and make your home look newer, cleaner, and more inviting.
Protection from the elements: Provides a layer of protection against the harsh Colorado weather preventing damage.
Increased home value: Increases the value of your home, making it more attractive to potential buyers if you decide to sell.
Reduced maintenance: Prevents damage to the siding and other materials, reducing the need for repairs and replacement.
Cost-effective: A great way to improve curb appeal compared to more expensive projects like remodeling or replacing the roof.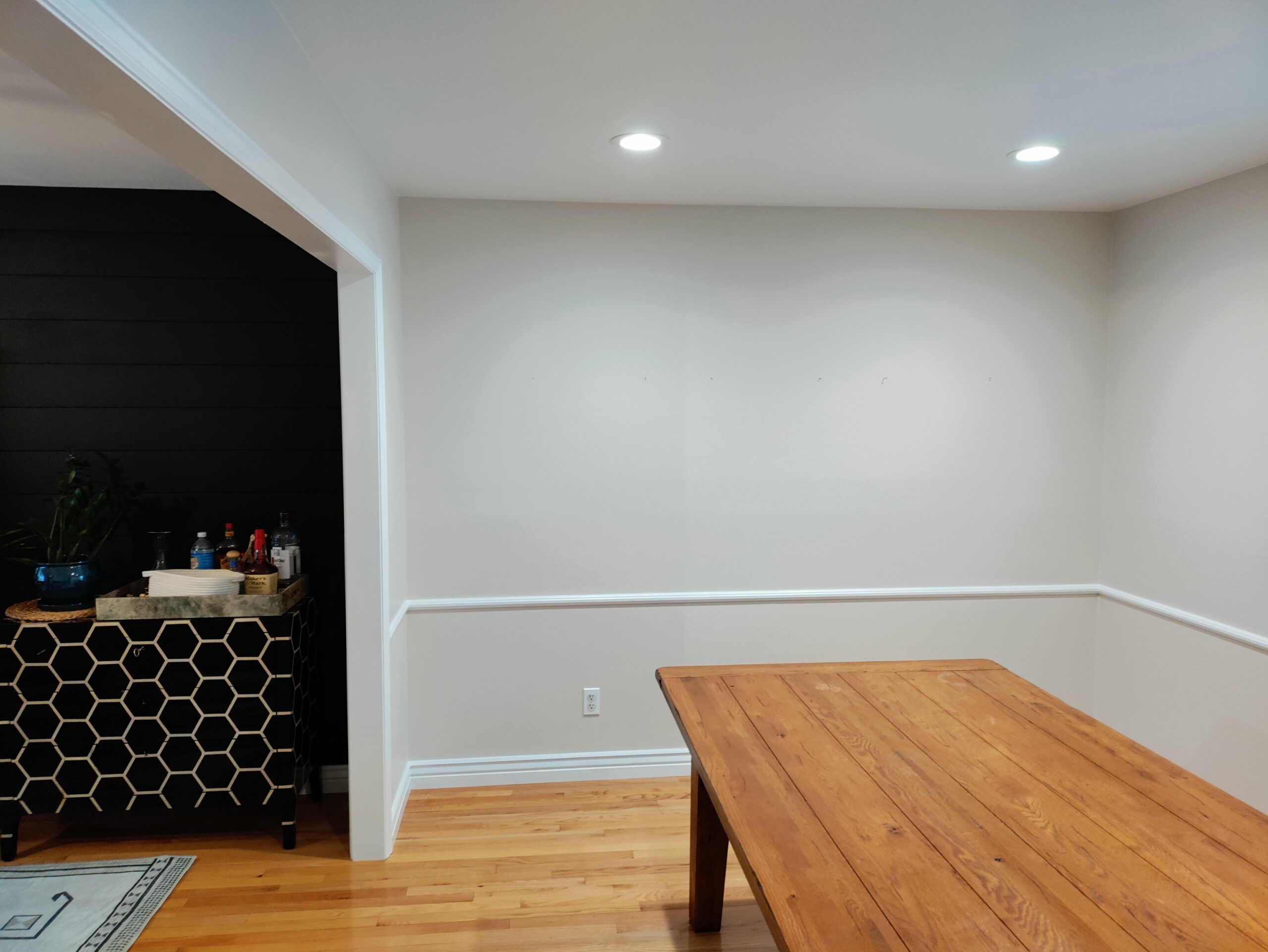 Interior Painting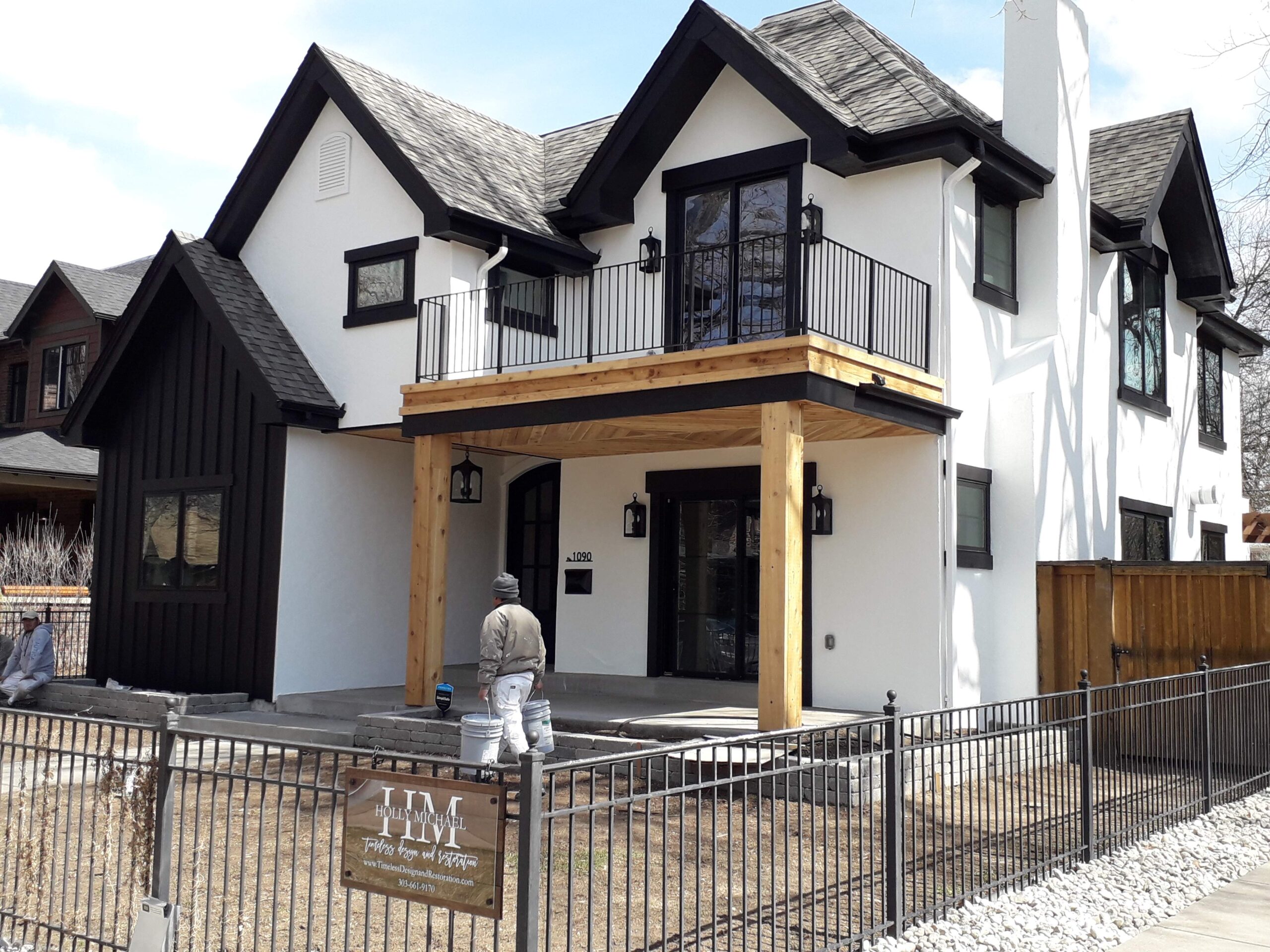 Exterior Painting
Best Greenwood Village Painter
Greenwood Village is a small area with a considerable character all its own. As part of the Denver–Aurora–Lakewood, CO Metropolitan Statistical Area, and the Front Range Urban Corridor, homes in this area require attention to detail that only Accent Painting can provide. From high, vaulted ceilings, to large rooms, garages, finished basements, and garages, Accent Painting has the unique ability to provide personalized service and skilled interior and exterior painting services at a competitive value that national chains cannot offer.
Why Accent Painting?
Family-Owned & Operated
A+ BBB Rated Business
Fully Bonded & Insured
Responsive & Quick Scheduling
100% Satisfaction Guarantee
Interior & Exterior Experts
Financing Available
Accent Painting partners with Hearth Financing to bring a convenient option for home painting projects. Complete a quick financing request to see how you can qualify for low-rate financing.
Seeing options won't affect your credit score!
What Customers Say…
Vickie K. – Thornton, Colorado
"I just recently had my house painted by Accent Painting. I cannot express how refreshing it was to deal with a company that is so professional. They were extremely courteous and punctual for my bid. They worked with me on colors and suggestions. I was also very pleased with the crew that did an amazing job. Thank you Accent Painting."
Tom F. – Lone Tree, Colorado
"Accent Painting was outstanding in every aspect! Our 1929 Tudor had severe peeling due to old lead paint that was looking very sad. Pat and his team are Lead Certified to handle the issues of lead paint mitigation, and I felt safe with their expertise."
Mitch S. – Denver, Colorado
"I've been a customer of Accent Painting since 1997. I've owned four homes during this time, across a variety of architectures and neighborhoods … Accent does a walk-through to ensure my expectations are met. I would recommend Accent for any interior or exterior residential project."
Start with a Free Painting Estimate
See why Accent Painting is the preferred painter in Greenwood Village.