SERVING PARKER & DENVER-METRO COMMUNITIES
Your Trusted Parker, CO Painter
We've helped many homeowners across Parker transform their space. If you're looking for a Parker, CO painter, Accent Painting has the experience and expertise to get your home painted on-time and at budget. We've painted homes, garages, doors, interior and exterior walls, ceilings, and everything in between. Contact us to see how we can help you with your next painting project.
Schedule Your Estimate
Get your estimate in 10 minutes today.
Benefits of Painting Your Home
Getting your house painted can offer several benefits, including:
Protection Against the Elements: If you've been in Colorado for any amount. of time during the summer, you'll know that Parker, like most area's in our state experience a variety of weather conditions, including intense sunlight, snow, and heavy winds. A good quality paint job can provide a protective barrier against these elements, preventing damage to your home's exterior surfaces such as wood, stucco, or siding. Painting can also help prevent moisture infiltration, reducing the risk of mold and mildew growth.
Increased Durability: Professional painting using high-quality materials can improve the durability of your home's exterior. A fresh coat of paint can add an extra layer of protection, preventing wear and tear from daily use, foot traffic, and environmental factors, thus extending the lifespan of your home's exterior surfaces.
Cost-Effective Home Improvement: Painting your house is a cost-effective way to give it a facelift without breaking the bank. Compared to other home improvement projects, such as renovations or remodeling, painting is relatively affordable and can deliver a significant return on investment (ROI) by increasing your home's value.
Maintenance and Easy Cleaning: A fresh coat of paint can make your home easier to maintain and clean. Quality paint can resist dirt, dust, and stains, making it easier to clean and maintain the cleanliness of your home's exterior surfaces. Regular painting can also help you identify and address any underlying issues, such as rot, before they become more serious and costly problems.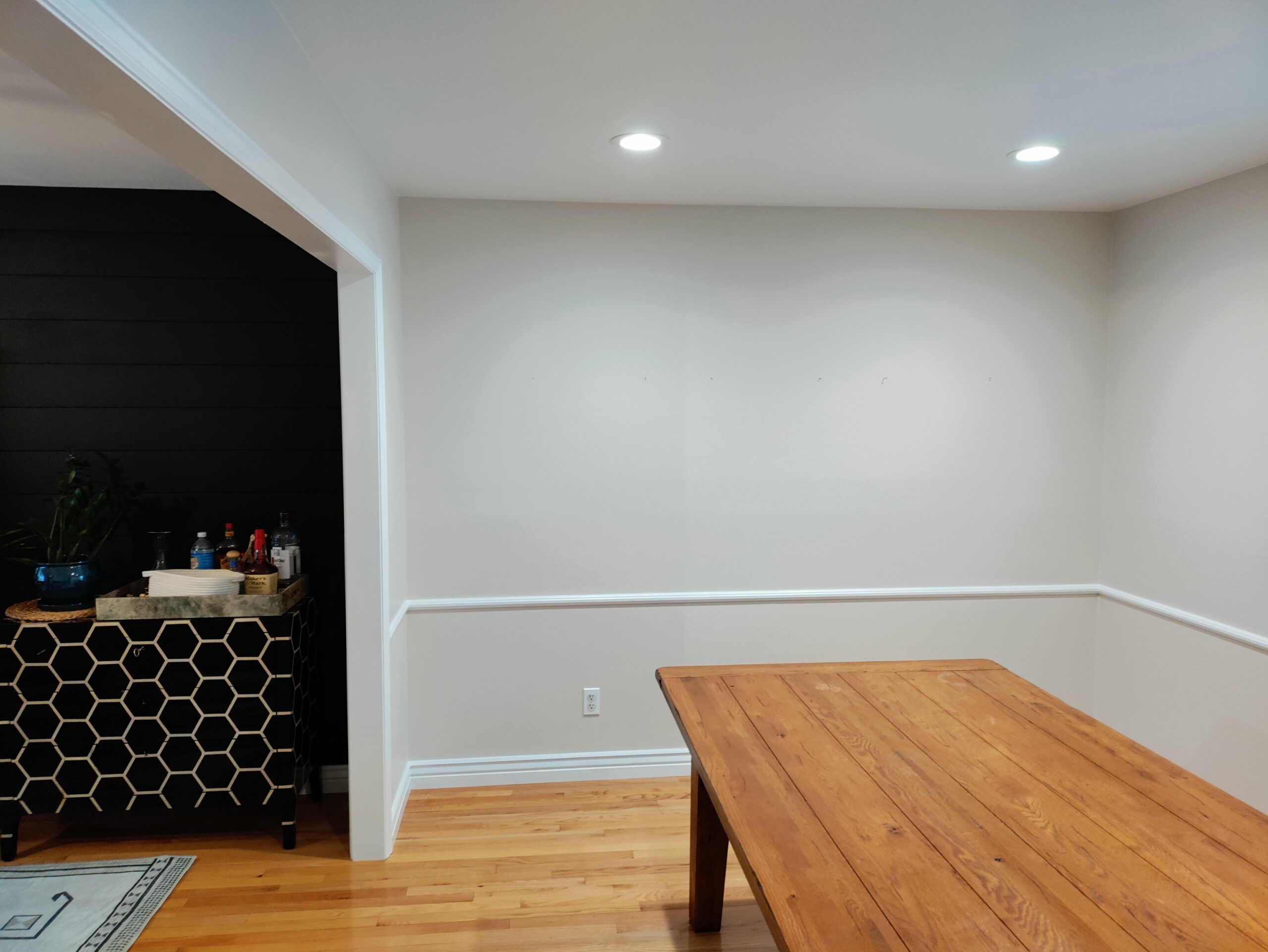 Interior Painting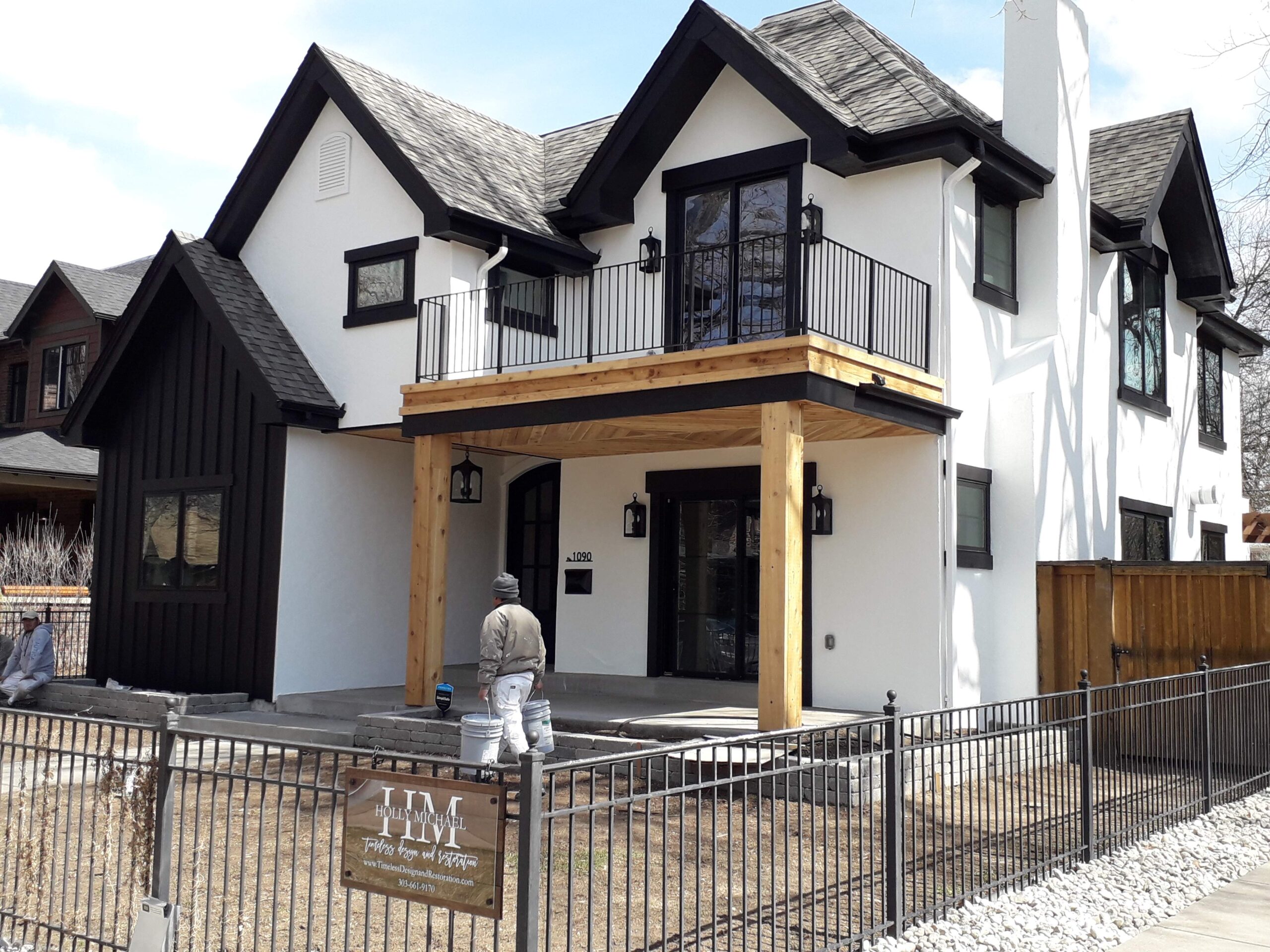 Exterior Painting
A Different Parker Painting Company
Colorado is a very dry climate and is considered a high-plains desert. Not just any paints will do so we use only premium materials to ensure a long-lasting finish, guaranteed to hold up against premature aging, cracking, or peeling from the harsh Colorado climate.
We have the unique ability to provide personalized service and skilled craftsmanship at a competitive value that national chains cannot offer. The people you speak with from the first consultation are the same who help see your project through to your 100% satisfaction.
Family-Owned & Operated
A+ BBB Rated Business
Fully Bonded & Insured
Responsive & Quick Scheduling
100% Satisfaction Guarantee
Low Monthly Payment Financing
We Offer Financing
Accent Painting partners with Hearth to bring you monthly payment options for your project. Complete a quick financing request to see what loan options you pre-qualify for.
Seeing options won't affect your credit score!
Customer Reviews
Garrett L. – Centennial, Colorado
"I met the owner and the crew and they were top notch and did a terrific job! You can tell they have in business for over 25 years. Will definitely use again."
Lori G. – Centennial, Colorado
"The team did a great job. fast, friendly, courteous. I would absolutely recommend Accent Painting. Jake was the best. Really worked to be sure we got the right color, made some terrific recommendations as well. We'll use them again."
Dave R. – Centennial, Colorado
"From the initial call, to quote, to completion of the project. They were professional, kind, listened to what we were looking for. Excellent company and staff!"
Parker's Best Home Painter
Get started with a free estimate for your interior or exterior project today.